Megan Fox: A beautiful actress you may noe her from "Transformers" and "Confessions of a Teenage Drama Queen". She is so cool an funn. I love her clothes and the way she puts them together. I recently caught interest in her an now i love her.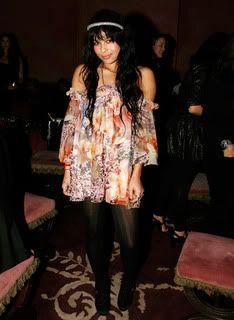 Zoe Kravitz:She A great actress you may noe her from the movie "The Brave One" Shas also the daughter of Lenny Kravitz and Lisa Bonet ( Denise from The Cosby Show) Shes has the best mother an father. I also love her style and the way she portrays her self. Way to go Zoe.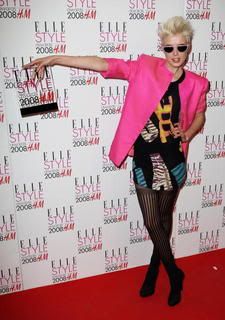 Agyness Deyn: Shes one of the greatest models out now.Shes so spunky an outgoing.I idolize her she a young model who is set for life. I love her hair cut an her attitude. Shes Found in all the fashion magazines and fashion shows.
Amber Rose:You may noe her as Kanye West girlfriend she is spotted everywhere with him.She also a model. I adore her style shes the only women ive ever  seen who looks gorgeous with a caesar.I really wish i cud meet her.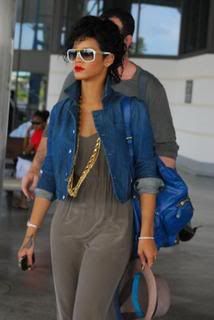 Rhianna: This girl has gone so far in her career. She started out a an okay singer and as the days went by she cut her hair got a new look an it was over from there. I LOVE everything Rhianna wears i give her an her stylist two thumbs up. 
Nicole Richie:Lionel Riche's adopted daughter. You may also noe her from "The Simple Life" which also starred Paris Hilton. i love her style. Shes so dif which makes her popular. and she recently had a child an is living her life. no more weight problems right nikki?
Mary Kate And Ashely Olsen: I have idolizind these two ever since i was young from watchin full house to buying all there spy movies. These girl are in the center of the fashion world. i see them in almost every fashion magazine an they alo have their own clothing line "The Row." Even through the drug addiction and wieght problems that never made me give up hope.
Chanel Iman:This young model is beautiful an talented. If u didnt noe shes dating tyga (travis McCoy's cousin) I really adore her shes so young an shes doing  what she love to do an i admire her for that . Somebody actually told me that i looked like her i wish.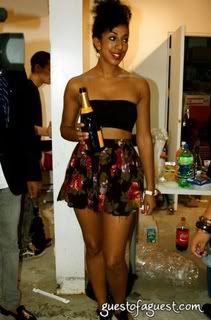 Kesh:She a Fashion Designer from Trinidad(my country). Shes not really known but she has a awesome sense of fashion. Kesh is very talented an can make n e thing from a piece of fabric. If u wanna noe more about her visit her myspace 
http://www.myspace.com/that_girl_kesshia
Kim Kardashian:(I actually spelled her name right) n e wayz u may noe her by being Ray J's ex girlfriend or from the hit television show Keeping up with the Kardashians on E channel.  I freaking love dis girl her clothes are soooooooooo wonderful they make me feel like dancing. I really love her style this year. She's also selling her clothes on ebay wen i get an item ill tell u all about it heres the link u can keep up with the karadashians too
http://www.ebay.com/kimscloset 
Lady Gaga:Shes the modern princess of pop. Her videos are wild an crazy .U may also noe her my her hit song Poker Face.Her style is so unique she not afraid to do something different my fav original is the hair bow i absolutely adore it.I've actually seen someone try to copy that style.(Trendsetter) way to go gaga!!!!!